Private Sessions
Connective Communication Coaching for Individuals and Relationships

Isa meets you in your stuck place and helps you reach the breakthrough you need.
You leave the session with clarity on what's really going on and how you want to be feeling and living, and with specific, practical steps to move in that direction.
$60 per hour.
"This work is about self-connection.  It's about being solid enough in myself to show up authentically, vulnerably, confidently, in my power, and from my heart."   (Fernando Severi, Mankind Project)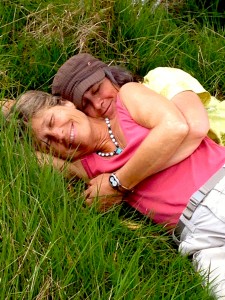 Being Me and Loving You: 
Partnership Coaching
~  Break old disconnective habits and experience undefended, healing love.
~  Build the deep trust you are longing for.
~  Express yourself freely and listen deeply.
~  Establish a mutual sense of being truly seen, valued, and understood.
~  Relax the tension between intimacy and freedom.
~  Use conflicts to get closer.
~  If necessary, get support for when and how to let go.
"Human needs are the life force, the qualities of our essential nature. When this life force is fulfilled and flowing, we feel well.  When it is obstructed, we suffer.  There is alienation.  Bringing compassion to that obstruction allows the liberation of the life held there."       (Robert Gonzalez)
"Problems persist to the extent that we fail to be present with them and with the feelings associated with them.  When we can simply be with an issue (rather than judging it or trying to change it), the issue has room to transform in the desired direction.  The most important healing strategy is being present."                                                                                                                                                                        (Gay and Kathlyn Hendricks,  At the Speed of Life)
" I just wanted to write you and tell you how much we have appreciated the tools you gave us. We had an incredible shift in our relationship since our conversation with you and a very profound plane ride home. We were practicing NVC and really….. it's hard to put it into words and have them do it justice. We felt so connected, so present, listened to, understood. Everything just melted away.We want to thank you so very much. It's priceless what you gave us."
…. Mirabai Deranja, Tango Dancer
"Isa is a miracle worker. We could never have gotten through that conversation without her, not in a million years. I am eternally grateful. Her combination of skillfulness, heart, sensitivity, and deep devotion are consistently amazing."                     
…. Joan Levy, Therapist